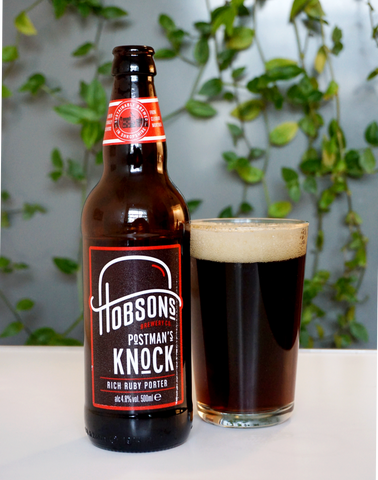 Postman's Knock Porter
 Created by Hobsons Brewery, Postman's Knock is a beer offering an intelligent blend of complex ingredients, the rich brown beer with a smooth fine head has a very chocolatey character. The combination of subtle flavour notes of vanilla, treacle and roast malt gives an initial rich sweetness leading to a velvety chocolate finish.
Postman's Knock is a bottle conditioned beer which contains sediment. Pour carefully and best stored upright at cellar temperature 10 - 12 degrees.
This item is not available for sale to anyone under the age of 18, or outside the UK.
Please note that by adding this item to your basket you are confirming that you are at least 18 years of age and are within the UK.

---
We Also Recommend